Rehabilitation and education
Publication Date :
Last updated:2023-02-01
View count:990
I、Rehabilitation and education
(I) Handle the services of individual, collective, special and category teachings for inmates, and arrange teaching volunteers to implement teaching and supplementary services for inmates who will be released from prison.
(II) Arrange religious groups, enthusiastic public welfare teaching and social volunteers, and combine social resources into the institute to implement teaching courses.
(III) Handle the business of bringing children into custody and childcare and nanny, and arrange relevant treatment courses.
II、Rehabilitation protection business:
Combining the Miaoli branch of the Taiwan Rehabilitation Protection Association, the Miaoli Employment Service Station and the Miaoli Branch of the Legal Aid Foundation, handle various related business promotion courses; and handle employment group counseling courses to assist the inmates in employment placement and career planning.
III、Cultural and recreational activities:
(I) Cultural and recreational activities
(II) On the Spring Festival, Mother's Day and Mid-Autumn Festival and other festivals, hold phone calls, face-to-face kisses and related activities such as "Mother Card", "Writing Spring Festival Couplets and Sending Home" and other activities.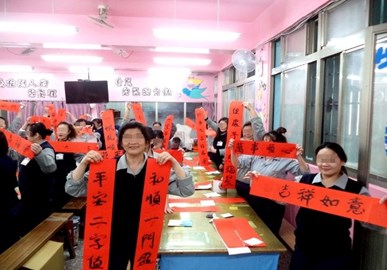 IV、Talent training:
In order to cultivate the local culture and enhance the physical and mental health, talent ability and temperament of the host, our institute has opened rush weaving, bamboo weaving, Beiguan eight-tone, Hakka songs, dance, chorus, strap weaving, ocarina, harmonica.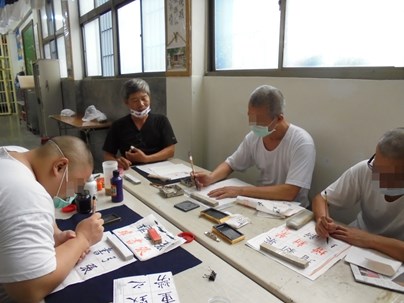 V. Juvenile teaching and tutoring business:
The arrangement of juvenile education and tutoring courses is based on personality, morality and rule of law education, supplemented by knowledge and talent education. It is hoped that the religious concept of goodness will correct its incorrect values.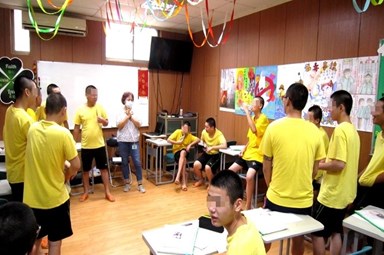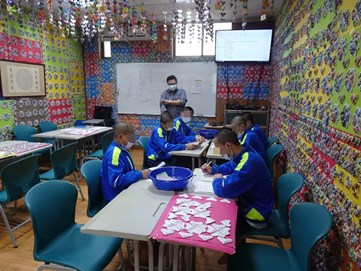 VI. Visiting business:
Handle the visits of the family members of the inmates, members of the public, government agencies and organizations, and publicize prison reform measures and human rights protection matters.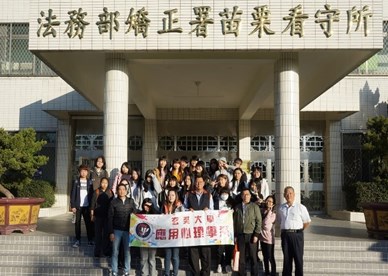 VII. Project business:
implement the "drug addiction treatment group treatment" and "scientifically proven drug offenders treatment" programs for the frequent recidivism of drunk driving and drug offenders in the society, in order to effectively control the treatment of alcohol and drugs after release from prison.
(I) Drunk driving Prevention Model Course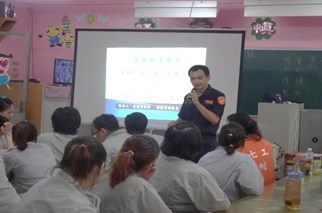 (II) Scientifically proven drug criminal treatment model course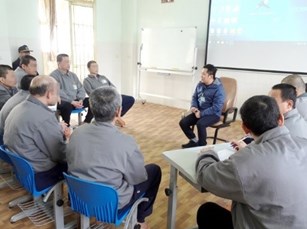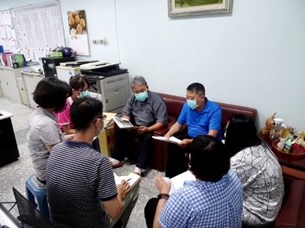 (III) Suicide prevention and treatment of inmates
(VIII) Family Support and Assistance Family Program
(I) "Timely Rain"-High-Care Host Family Visit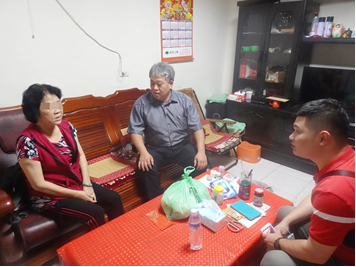 (II)  Kindly install a lifting platform and convenient seats for elderly family members with limited mobility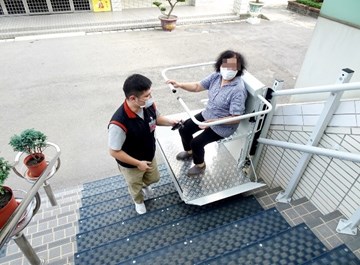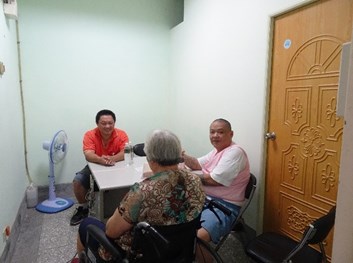 (III) Handle the "Hand in Hand Rebirth-Family Contact Form" activity
(IV) Handle the "Pillow Whisper-Telling Stories for Children" activity